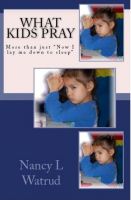 What Kids Pray  by: Nancy Watrud
"What Kids Pray" is a window into the author's endeavor to teach her very young Sunday school students about prayer. Nancy became concerned when she noticed a trend. Her students didn't know what to pray or even how to pray. She became determined to include a time focused on prayer as a part of every class. "What Kids Pray" chronicles some of the strategies the author uses to teach children about prayer. In this book, Nancy shares some of the student's unique and often humorous responses. This time of learning and practicing prayer became precious to the author and a testimony as to, "What Kids Pray".
Buy your copy now by simply clicking on one of the blue links below:
Available as paperback and e-book (kindle, etc. at Smashwords.com)
Also available on Amazon.com.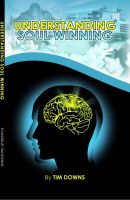 Understanding Soul Winning by: Tim Downs
An excellent, practical how to book on teaching effective methods of evangelism and personal soul winning.
Available as an E-book on Smashwords.com and Amazon kindle!