BookStore
Rescuing Vanessa: A Little Bit of Coffee, Flowers, and Romance                 by: Christina Li
Vanessa is hiding something. No matter what, she can't seem to escape her mistake. Shame keeps her from trusting the Lord, her family, even the man who loves her. Will she be able to let go and allow herself forgiveness? Or will she fall prey to the man who wants her dead?
Get your copy today or give as a gift! Available in paperback or eBook from Amazon.com!
Violet Miracle: A Little Bit of Coffee, Flowers, and Romance by: Christina Li
Mystery writer Violet Carsten has spent most of her life behind the pages of a book, either reading one or writing one. When she inherits a house in the city she ends up getting much more than she bargained for! Through some amazing coffee, a real life mystery, an overprotective older brother, and a little bit of pepper spray, she finds the man of her dreams. Will she take a chance on love or will old fears keep her heart locked up tight?
Available now in both paperback and digital form.
Get your copy today from Amazon.com and Amazon kindle!
Adventures: The Chemistry Calamity!  by: Christina Li
Annie is a ten-year-old homeschool girl who decides to find the perfect project for the local Science Fair. After several false starts and even a few disasters, Annie and her sister, Merri, think they've finally figured out the perfect project. Will they complete it in time? What will the judges think? Read and see!
This book is a 'day in the life' of a homeschool family using the Unit Study approach. At the end, the author gives a book list (used in this Unit Study) as well as several hints and tips on teaching your own Unit Studies at home using items you already have or can get easily through your local library!
Get your copy now by simply clicking on one of the links below:
Available in paperback from Amazon.com and on Amazon kindle.
Defeat Fear Forever  by: Christina Li
Do you suffer from fear? Do you feel like your dreams will never come true because of your fears? Are youafraid offailure, success, sickness, job loss, financial troubles, death? Defeat Fear Forever addresses those very issues in nine progressive chapters. Warning: Don't buy this book if you are not willing to change the way you think and act. Don't buy this book if you are not truly willing to do what it takes to defeat fear–for real and forever. There are things in this book that will more than likely challenge what you have always been taught. However, if you are willing to apply the messages in this book to your own life, you will start to see victory. You will even start to see miracles. What are you waiting for? Don't you think it's time for some real change?
Nominated for a Global eBook Award!
Get your copy now by simply clicking on one of the links below:
Buy it in paperback now!
Also available at Amazon.com (paperback) and on Amazon Kindle!
Now available at Pentecostal Publishing House!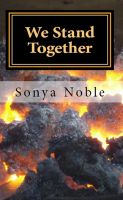 Clones Saga I: We Stand Together  by: Sonya Noble
Pariah is the only true outcast in an army of futuristic super clones. This is the story where she becomes a part of a team, battles an enemy that consumes and destroys everything in its path, and discovers what it really means to stand by your family and never give up. Get ready for an adventure that will take you to a whole new world.
Now available on Amazon kindle! Or, free at Smashwords.com.
Clones Saga I and II: We Stand Together/We Fight Together by: Sonya Noble
Pariah and the other members of Zeta Squad are always ready for a challenge, and with some new additions to their Squad, they're ready to take on the Abominations. But the Abominations are ready this time. They've learned from their past maistakes. And if they're not stopped, first it'll be Africa that falls, and then the rest of the world.
Get your copy today!
Available from Amazon.com and Smashwords.com.
Cats, Dogs, Aliens, Oh My! by: Sonya Noble
What if you could cross through to another dimension…on a train?
What if people had discovered how to create a human that could shift into a dog…by experimenting on their children?
What if cats could talk?
What if aliens existed in said other dimension?
What if humanity's only hope was the human dog shifter?
And what if you splashed a girl, her cat and a ton of faith right into the middle of it?
This is a fantastic sci-fi read! Get it today from Amazon.com!
Monster: 1 By: Sonya Noble
New place. New town. New life.
Cami misses her home. She misses her friends. Making new friends is no problem, but they're guarding some dangerous secrets.
Then she starts showing signs of being like them. She's kicked out of her home and they take her in. But some of her new housemates are either jealous or afraid of her, and she's framed for something that she didn't do.
She leaves and tries to make it out on her own. The streets are dangerous, but it's better than dealing with backstabbers and people terrified of what she might become.
Her past keeps coming back to haunt her. Something her unstable mother called her still sticks with her and won't stop screaming at her: Monster.
Is she really a monster?
Available now on Amazon kindle!
Butterfly of Rosh By: Sonya Noble
Vanessa Secair is the Peacekeeper. The Peacekeeper has never been a Child of Fire. The People of Light want her dead. When her Fire Clan disappears, she's taken in by the Shadow people, who teach her their ways. When she is of age, she is taken to the Central Capital Continent for 'Higher Learning'. The only problem is this: the school there is crawling with Light Teens, and there is an assassin lurking in the midst of her classmates. She makes friends and allies with one of each of the Elemental Peoples: Shadow, Fire, Sky, Earth, Water, Light, and they become a team. But can she truly trust them? When one makes an attempt on her life, her whole world seems shattered. How is she supposed to bring peace to a world on the verge of another civil war when she can't even keep the peace between herself and her team?
Now Available on Amazon kindle!
Guardians of Moonlight by: Sherlock Treasures
"I'm so sorry!"
"Why?" we all asked.
"It's a trap," he said backing away from us. "She sent me to find you…….."
An Evil Agenda  by: Charlotte Pound
"An Evil Agenda" is an insightful, Bible-based story of endtime spiritual warfare. From the scriptures we know that Satan goes about like a roaring lion, seeking whom he may devour…He seeks to destroy the dearest thing to the heart of God—His Church—the Bride of Christ. In the story, Satan targets the saints from three individual churches—sending depression, temptation and delusion. The author vividly describes the struggle of flesh against spirit, as the Christian characters battle their own personal desires, their conscience and demon forces. It is the ultimate tale of good versus evil.
This novel is a captivating blend of drama, suspense, and end-time spiritual warfare-the ultimate battle of good versus evil. Written from a Christian perspective, this story gives insight into intrinsic beliefs and values based on God's Word. The tale is meant to be entertaining and thought-provoking. With a glimpse into the spirit world, human frailty and divine providence, it is an adventure for the believer and unbeliever alike.
Get your copy now by simply clicking on one of the links below:
Available at Pentecostal Publishing House and Amazon.com.
He'll Do It Again  by: Charlotte Pound
Can't we all use a faith booster? If you want to build your faith, this book offers plenty of reasons to expect blessings from our unchanging Lord. Pound gives us poignant looks at familiar Bible stories, accounts of modern-day miracles, and the author's own testimony of God's provision. She brings clear perception to some perplexing questions, like: `Is God a respecter of persons?' `Does He favor one of His children more than another?' She declares, 'He is God and He changes not! If He answered prayers and worked miracles for one He will do it again for another!'
Get your copy now by simply clicking on one of the links below:
Available from Pentecostal Publishing House and soon from Amazon.com as well.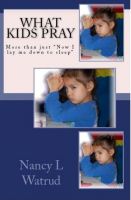 What Kids Pray  by: Nancy Watrud
"What Kids Pray" is a window into the author's endeavor to teach her very young Sunday school students about prayer. Nancy became concerned when she noticed a trend. Her students didn't know what to pray or even how to pray. She became determined to include a time focused on prayer as a part of every class. "What Kids Pray" chronicles some of the strategies the author uses to teach children about prayer. In this book, Nancy shares some of the student's unique and often humorous responses. This time of learning and practicing prayer became precious to the author and a testimony as to, "What Kids Pray".
Get your copy now by simply clicking on one of the links below:
Available as paperback and e-book (kindle, etc. at Smashwords.com)
Also available on Amazon.com.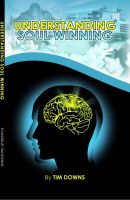 Understanding Soul Winning by: Tim Downs
An excellent, practical how to book on teaching effective methods of evangelism and personal soul winning.
Available as an E-book on Smashwords.com and Amazon kindle!
I have read all of these books and they are wonderful. It is a privilege to call each of these authors friend!
Be sure to check back periodically as more books are added!